Company Profile
Initiatives / Policies
Environmental Policy
Environmental Philosophy
We will contribute to the sustainable development of humankind and society through the pursuit of environmentally friendly business activities, aiming to respect the activities of nature and harmonize with the global environment.
Environmental Policy
As a parts supplier involved in the manufacture of advanced environmentally friendly strategic parts, we have established the following environmental policies based on our own Environmental Management System (EMS), and continuously improve environmental conservation and efficient business activities.
To understand the environmental impact of our business activities, including products and services, to protect the environment of resources, energy, pollution, waste, etc., and to reduce the environmental burden by operating EMS.
Set environmental goals and regularly review the results.
We will endeavor to prevent environmental pollution and destruction by making it our duty to comply with applicable laws and regulations related to the environment and the requirements of consenting stakeholders.
Promote continuous improvement of efficient business activities with the aim of saving energy and resources.
This environmental policy will be made known to all who are involved in our company and will be disclosed to our stakeholders.
Quality Policy
Quality Slogan
"Customer satisfaction" is the most important item that forms the basis of our corporate management.
Establish a world-class quality assurance system based on the management strategy that is conscious of the global market.
Quality Policy
As a world-class parts supplier including automobile parts, we have established a Quality Management System (QMS) cultivated in the manufacture of wristwatch movements, which is the ultimate in precision.
To make it more robust, we will do the following:
Enforce QMS with a process approach to ensure compliance with customer requirements, applicable legal and regulatory requirements, and regulatory requirements.
Make effective and continuous improvement of our QMS by reviewing the effectiveness and efficiency of the process.
Based on our situation and the needs and expectations of our stakeholders, we will set quality targets that set our strategic direction and regularly review the results.
Aim for top-level customer satisfaction by implementing effective preventive measures to prevent non-conformity problems from occurring.
Communicate and disseminate this quality policy to all employees and disclose it to stakeholders as necessary.
CSR Report
There are currently no articles to display.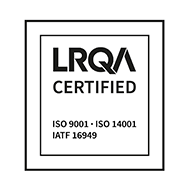 Obtained ISO9001 certification
It is an international standard for quality management systems and is the most popular ISO standard in the world for providing products of stable quality.
We have built a system that can consistently provide products that meet customer requirements and applicable laws and regulations.
Registration Date

1997/3/7

Updated Date(Latest)

2021/7/30
IATF16949
It is an international standard for quality management systems specialized in the automobile industry, and is adopted by many automobile manufacturers around the world as a global procurement standard for automobile parts.
We continue to obtain certification through the old standard QS-9000 and then the revised TS16949.
Registration Date

2018/7/30

Updated Date(Latest)

2021/7/8
Obtained ISO14001 certification
It is an international standard for environmental management systems and provides an organizational framework for protecting the environment and responding to changing environmental conditions.
We are building a system for our environmental philosophy of "pursuing environmentally friendly business activities."
Registration Date

2001/3/16

Updated Date(Latest)

2022/4/1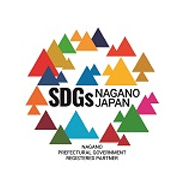 Nagano Prefecture SDGs Promotion Company
As the main initiative of our company (our company),
(1) Increase production of fuel-efficient automobile engine parts (including hybrids) and aim to reduce environmental impact.
(2) Increase the proportion of female employees and establish gender equality.
(3) Increase the number of people undergoing brain MRI examinations and aim for health management.
Is working as an index for 2030.

From the above efforts, we will cover the three aspects of "environment," "society," and "economy," which are the priority areas of SDGs, and will continue to aim for the realization of sustainable local communities and contribute to the achievement of SDGs.
Nagano Prefecture SDGs promotion company information site "NAGANO SDGs BUSINESS PORTAL"
Registration Date

2019/10/31

Take concrete measures against climate change

Both job satisfaction and economic growth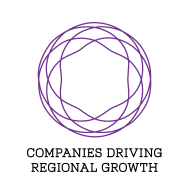 The Driving Company for the regional future
"The Driving Company for the regional future" represents a company that has a large impact on regional economy, has potential for its growth, and plays a major role in the value chain for its regional economy (or has high expectations to do so).
(From Kanto Bureau of Economy, Trade and Industry. Website)
Registration Date

2018/12/25
CONTACT
Inquiries by Phone or Fax
Please feel free to contact us for any inquiries regarding technology or products.
+81-(0)266-52-6100
+81-(0)266-58-1796
Inquiries from the Web
Click here for inquiries from the Web.