MACHNING TECHNOLOGY
Our cutting technology started as a precision technology for manufacturing high-precision dies, which are the key to press working.
Currently, utilizing that technology, we are engaged in various types of processing such as automobile, medical, industrial parts, jigs and tools.
We are good at processing stainless steel difficult-to-cut materials, and provide ultra-fine and high-precision quality.
Elements of Machining Technology of Komatsu Seiki
Technology 01
Ultra-fine and high precision
Technology 02
Wide range of machining equipment
Technology 03
Burr-Free Processing
Technology 04
Quality Assurance by Visual Checker(Machine)
and Human Inspection
Technology 05
Thorough 5S
Cutting Technology
High precision Fine Cutting + Burr-Free Processing + Reliable Quality
Diagonally make a hole smaller than the injection needle (drill cutting)
We are capable of stably machine fine holes with a minimum diameter of 0.12 ± 0.005 mm.
In addition, we are particular about the original cutting tool jointly developed with the cutting tool maker, enabling high-precision micromachining of difficult-to-cut materials.
Manufacturable material specifications
Work material

Stainless steel difficult-to-cut materials, carbon tool steel, special alloys, etc.

Processing results

Minimum diameter φ0.08mm ~, High Precision Control (± 0.005mm)
Design and development of a construction method that suppresses the occurrence of burrs
Fine burrs such as hangnail occur after cutting. The processing method, tool layout, etc. that can suppress this burr are designed in the process to minimize the occurrence of burrs during processing. In addition, automatic deburring in the processing machine has realized a significant reduction in processing time.
In addition, we also carry out various deburring processing such as electrolytic deburring.
---
More reliable quality by inspection of image machines and people
We guarantee the quality through high-precision quality judgment by a visual checker and microscopic inspection by a person, before shipping the product and deliver them to our customers.
Reliable construction methods and management lead to the peace of mind and trust of our customers.
See "Quality Assurance" for details.
Enhancement of machining equipment
Realizing the fine products that customers want with a wide variety of equipment
We have various types of machines such as NC lathes, machining centers, and multi-tasking machines, and we will make processing proposals including product shapes in order to manufacture products that meet the needs of our customers. Dedicated machine introduced from overseas: The rotary transfer machine has dramatically improved the production capacity per equipment area and realized stable microfabrication in terms of quality.
In terms of the environment, in order to prevent the leakage of cutting oil mist generated during processing, we always maintain a clean floor by designing equipment specifications in collaboration with equipment manufacturers and installing mist removal equipment.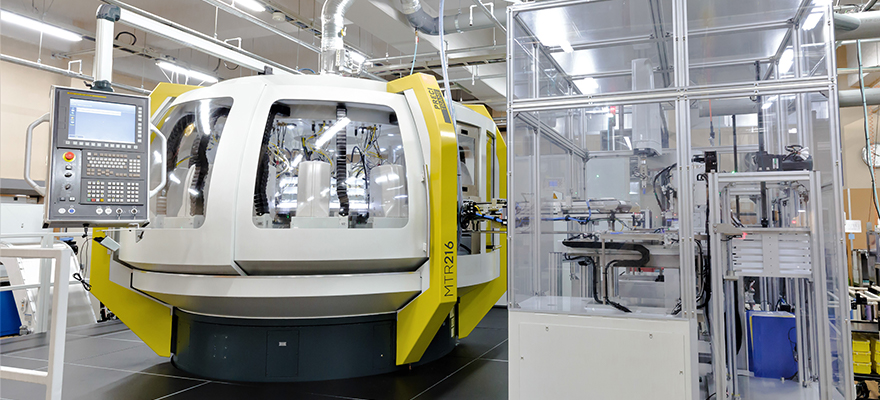 Grinding Technology
We have various types of machines such as end face grinding machines, surface grinding machines, tool grinding machines, and shape grinding machines.
We will propose the product accuracy that meets the customer's needs with the optimum equipment, including the processing method.
Proposal for integrated processing
[Stamping / Cutting-Heat Treatment-Polishing]
In general, the processing of products that require wear resistance is completed through many processes.
At our company, it is possible to build a consistent production system from primary processing to quality check and delivery, including multiple machining processes.
Based on our abundant experience, we perform pressing and cutting in the primary processing, increase the hardness of the product by a reliable heat treatment manufacturer, and finish the final machined surface by polishing. We carry out quality assurance with high-precision evaluation equipment, and take responsibility from ordering to delivery.
Manufacturable material specifications
Work Material

Stainless steel difficult-to-cut materials, carbon tool steel, special alloys, etc.

Owned Equipment

End face grinding machine, surface grinding machine, tool grinding machine, inner diameter grinding machine, jig grinding machine, shape grinding machine, lap grinding machine, barrel grinding machine
Electrolytic Deburring Machining Technology
If you want to stably and surely remove "deburring of difficult-to-cut materials" or "complex fine burrs with a large number of targets".
In such a case, we propose electrolytic deburring processing.
Supports serial production, ensures stable quality, and supports complex shapes
In recent years, in precision parts that require accuracy, the outflow of defective products due to burrs may lead to fatal defects in both the automobile industry and the medical equipment industry, so complete removal of burrs has become an important control item as well as dimensional guarantee. We are doing it.
How to reliably and stably remove the generated burrs ...
We have continued to polish our parts processing technology over the years, and at the same time, we have also developed deburring technology. Among various deburring technologies, we are promoting deburring by electrolytic deburring, and we are building a stable production and environmentally friendly management system.
In addition, we also propose optimal deburring considering the shape, material, quantity, etc. of the product.
Manufacturable material specifications
Work material

Stainless steel difficult-to-cut materials, special alloys, etc.

Deburring method

Electrochemical deburring, brush deburring, barrel polishing, shot blasting, and various other methods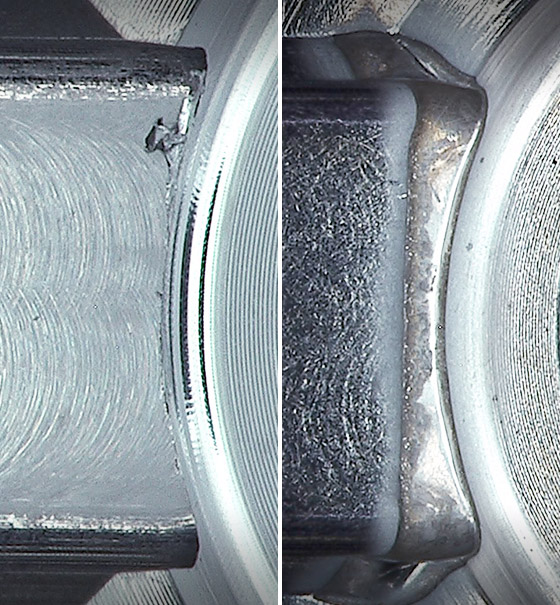 CONTACT
Inquiries by Phone or Fax
Please feel free to contact us for any inquiries regarding technology or products.
+81-(0)266-52-6100
+81-(0)266-58-1796
Inquiries from the Web
Click here for inquiries from the Web.