nanoSUS® Ultra-fine grain stainless steel
nanoSUS®
"Ultra-fine grained steel" is a material in which the metal grains have been reduced to about 1/7 to 1/10 of the conventional material grain size.
By reducing the grain size without changing the material composition, it is possible to improve the strength and processing stability of the material.
nanoSUS® is a registered trademark of our company, which is a stainless steel material with ultra-fine grains.
We are promoting the development of new fields by transforming stainless steel, which is widely used, into ultra-fine grained steel.
We are the only manufacturer of nanoSUS® wire.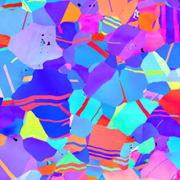 Conventional material
Grain size 7.0µm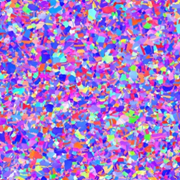 nanoSUS®
Grain size less than 1.4µm
Applications of nanoSUS® technology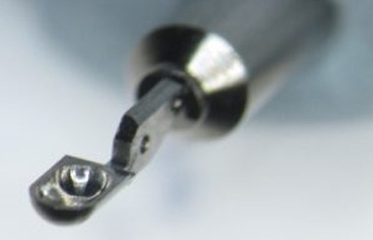 micro forceps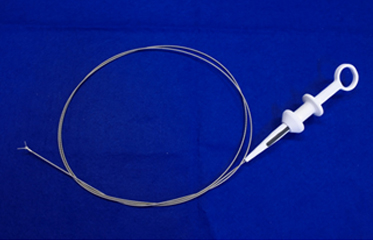 micro forceps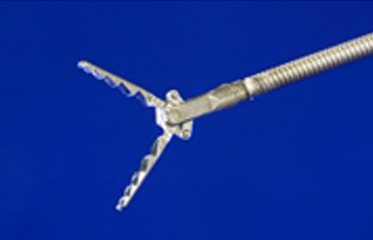 micro forceps
Characteristics of nanoSUS®
Grain size and strength can be controlled for each application
No change in material chemical compositions
Grain refinement using only special rolling process technology
The tensile strength can be increased by up to 20% and the hardness by 10%.
With increased strength, parts will become smaller, thinner, and lighter.
With improved fatigue properties, parts will have a longer life.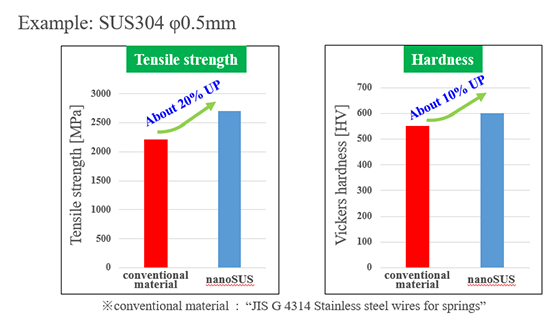 Excellent processing stability
Grains become finer, burrs are suppressed during cutting,
surface roughness is reduced during bending, and processing accuracy is improved during micro-press stamping.
Scratch test
Improved edge accuracy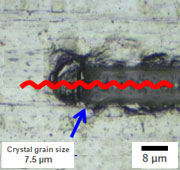 conventional material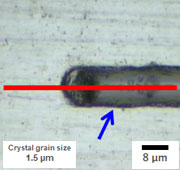 nanoSUS®
Bending
Reduction of surface roughness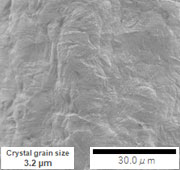 conventional material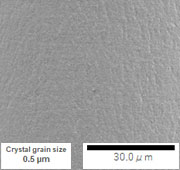 nanoSUS®
Cutting
Reduction of burr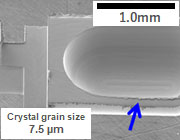 conventional material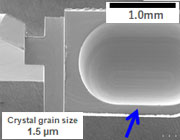 nanoSUS®
micro-punching
Reduction of shear droop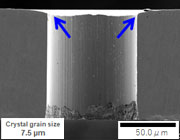 conventional material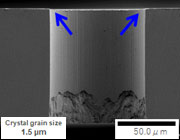 nanoSUS®
nanoSUS® wire manufacturing process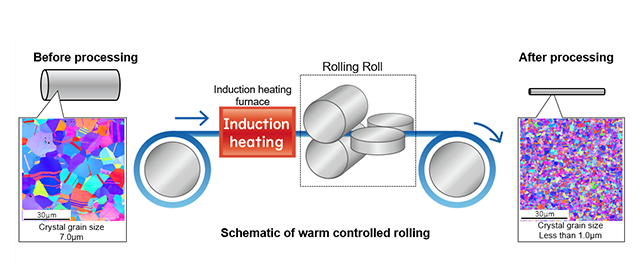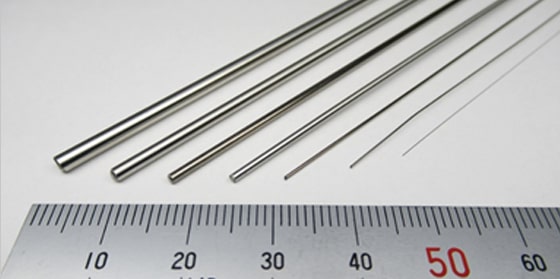 The patented technology* and our unique processing method have made it possible to produce ultra-fine grained steel wire (wire rod), which was previously difficult.
We are the only company that can control the grain size of nanoSUS® wire from 9µm to 0.2µm.
We will propose the best material with the best balance of strength and ductility and the appropriate processing method according to the customer's product specifications and applications.
nanoSUS® is manufactured using the patent held by National Institute for Materials Science (JP-4714828-B2).
conventional material
nanoSUS®
7.5~9.0μm
3.0μm
1.5μm
1.0μm
Expansion into overseas medical device fields
"Rosies Base Holdings" was established as a subsidiary in Boston, USA in 2020, and we have started full-scale entry into the medical device field in the US market.
In order to expand the potential of nanoSUS®, which we have been manufacturing and evaluating in-house, we have been conducting joint research with American universities. We will continue to expand our global activities in the bio-related and medical device industries by utilizing the characteristics of nanoSUS®.

Material specifications
Material specifications
Steel type
Stainless steel
(AISI304, AISI301, AISI316L etc.)
Diameter
φ0.04mm~φ2.6mm
figure
Rod, Wire, Straight wire, Stranded wire
Grain size
0.2μm~9μm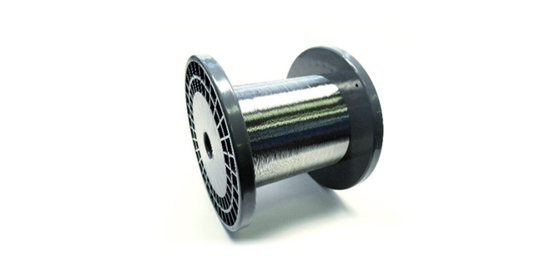 Guarantee of grain size
Measurement of grain size
By observing the material grain structure using "EBSD", we can visualize and analyze various data such as the state of the base material and the processing-affected layer when it is processed.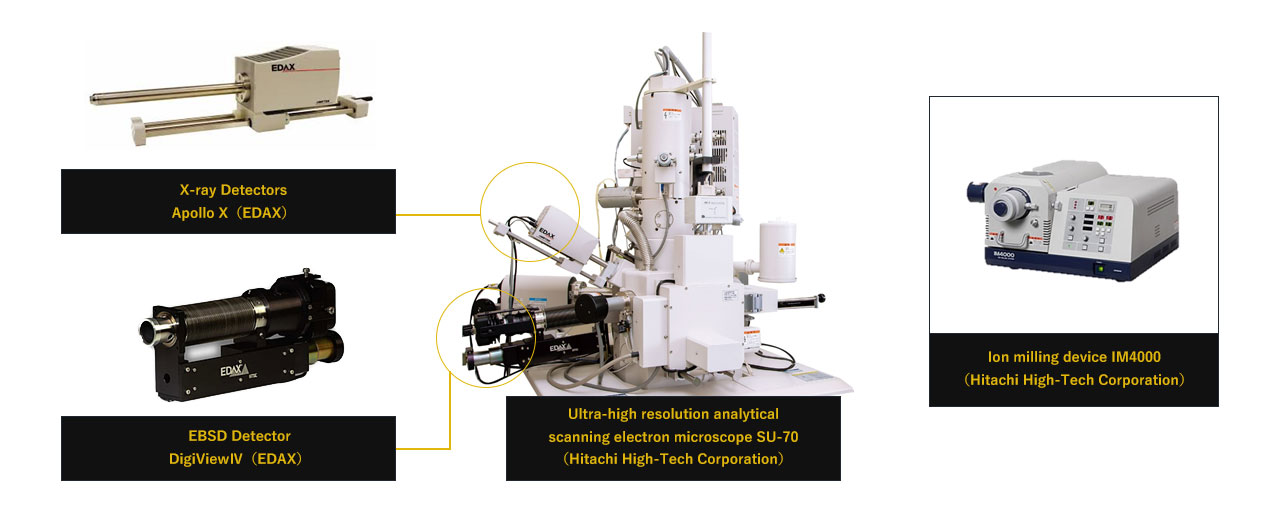 Visualization of processing-affected layer and grain size, which were made by ion milling for stress-free polishing finish.
Analysis sample
EBSD analysis of piercing cross section of φ80μm

Inquire about nanoSUS®
Please contact us using the form below.
Please enter the required information and click the "Confirm" button.
Please be sure to fill in the [*Required] items.
CONTACT
Inquiries by Phone or Fax
Please feel free to contact us for any inquiries regarding technology or products.
+81-(0)266-52-6100
+81-(0)266-58-1796
Inquiries from the Web
Click here for inquiries from the Web.